5 Reasons Why You Should Include a Putting Contest at Your Next Golf Event
Putting contests are usually held before the main event's tee off to generate interest and add revenue to fundraiser events. But have you ever contemplated how a putting contest can create a more enjoyable experience for all those participating?

Here are five reasons why you should consider including a putting contest at your next golf event.


1. Fun for Kids
Children love to play games. And therefore, they're always excited to try out new activities. Just give them the space to play, and you will see how they will jump, skip, flip, skip and test their limits in different ways. While encouraging their parents to participate in the putting contest, you are also giving the children an opportunity to do what they love most: socialize and have fun.

Best of all? When you allow the kids to participate in the putting contest, you're also giving them the chance to master the basics of golf, which are prerequisites to becoming a great golfer.
2. The Whole Family Can Play
Some golfers love traveling and golfing with their families. One thing you can do to make sure all the families that show up for your event are fully engaged is by including a putting contest. Since participation is open to everyone, families can have a great time together. Essentially, putting contests are an easier way of ensuring families stay connected during the event.
3. Less Pressure During Planning
When you include a putting contest in your event, you are in control of everything that unfolds. From who gets to participate in the contest, to the prizes to be won in case there are raffle tickets. While you will be adhering to industry standards, it is up to you to decide how you want the event to unfold. In other words, you aren't limited to specific standards. You can easily come up with the guidelines that you feel will bring about the intended outcome.
4. Prepares Golfers for the Main Event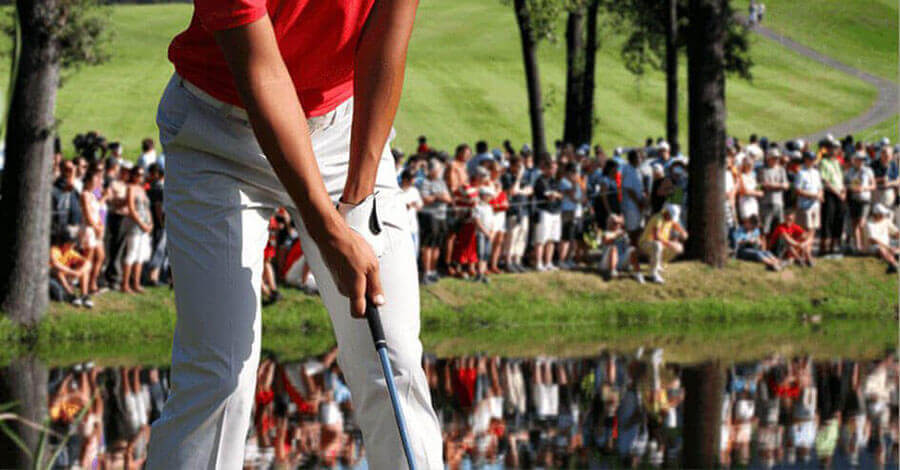 Golfers don't tee off as soon as they arrive. They first relax for a few minutes. As such, encouraging them to participate in a putting contest is a good way of preparing them for the tee off. Moreover, this is a good way to ensure they are engaged and not wandering around looking for things to do.
5. Working with a Putting Contest Coverage Specialist
Running a successful putting contest is much easier when you partner with a specialist who is well-experienced in managing putting contests. There is a lot that must be done right to get the desired outcome. This requires the input of someone who has the expertise and knowledge on how a putting contest can be a success. For example, you may need support to learn how putting contest insurance works and how to pick the right coverage for your event.

For that reason, it is important to engage a putting contest specialist if you need any support. At American Hole 'n One, we have your back any time you're contemplating hosting a golf marathon, charity golf tournament, or any kind of fundraising golf event.

We have the expertise, tools, and knowledge that you need to include putting contests in your events. Get in touch with us today to learn more from one of our Golf Excitement Specialists.