A Scotsman's U.S. Open Predictions
This year, the US Open finds itself as the 3rd major on the calendar for the first time ever. However, the setup is still going to be immensely tough and the competition as fierce as ever with the return of one of the most iconic venues in world golf, Pebble Beach.
Typically speaking, you would expect the straighter hitters to fair better at the US Open due to the narrow fairways and the long rough. However, over the last 3 years, its been the Bomber that's prevailed with Brooks Koepka winning two of the last three US Opens and Dustin Johnson winning the other. It's my belief that 2019's edition of the famous tournament will be no different from the last three years and it will be a big hitter that lifts the sterling silver trophy.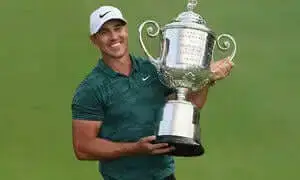 Brooks Koepka has been the go-to player for several years and with him winning the 2018 & 2017 editions of the tournament along with winning the 2019 PGA Championship, he is my pick to win. Hitting it long and straight is a very good combo and considering his unflappable temperament, I find it difficult to look past him. However, if for some reason Brooks doesn't find his game, there are several others that I'm sure will contend. Therefore, I have a few additional picks in the event Brooks doesn't tie Willie Anderson's record of 3 consecutive victories.
The following three players are my prediction to be there or thereabouts come Sunday afternoon:
Jordan Spieth is an incredible competitor and super tough to beat. He has tournament pedigree and has won the event in 2015- it certainly wouldn't surprise me to see him win on Father's Day.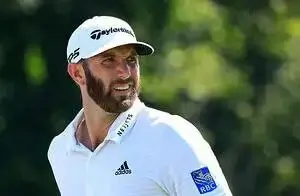 Dustin Johnson is my second contender. He nearly won in 2010 when the tournament was last played there and he has won the Pebble Beach Pro Am- and do I even need to mention he is the worlds number 1 ranked player?
Finally, and my outside bet but I'm sure nobody in the world wouldn't like to see him win, Phil "the thrill" Mickelson! Win it all and complete the career slam. Being a 4-time Pebble Beach Pro Am winner and California resident, on paper it looks good for Phil but his game is not what it used to be. Maybe the chance has passed, but there wouldn't be a dry eye in the house if Phil could pull it off.
So there you go, the Scotsman suspects its going to be the year of the American!
What do you think? Let us know in the comments!

P.S. - Does it feel like your tournament is taking on the same scale as the U.S. Open? Download our tournament planner here and we'll give you step by step reminders from up to 12 months out.