New for 2021- Every Golfer Receives $100 to Shop at Bridgestone Golf!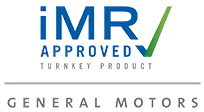 American Hole 'n One is proud to be Chevrolet's longest and most preferred partner for hole in one coverage for over 25 years. We are excited to bring back the best Golf Sponsorship Programs for 2021, Chevrolet Hole in One and The Chevrolet Test Drive Incentive.
The Test Drive Program is 100% Funded by Chevrolet and is designed to encourage golfers to visit your dealership and test drive a new vehicle in exchange for a $100 gift card to shop at Bridgestone Golf. The $100 offer cannot be redeemed until a valid test drive is completed and the customer's information is registered online.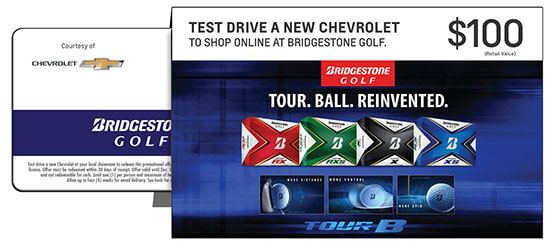 Every golfer receives a $100 invitation to come take a test drive!
100% Funded by Chevrolet

Personalized from your Dealership

Drives traffic to your Dealership

Captures valuable driver data

Sells Cars - Measurable ROI
Your Official Chevrolet Hole In One Program
Turnkey iMR Match Funds Approved & Automatic Billing To Open Parts (BARS)
As a participant in the program, your Hole in One Package includes:
Premium On-Course Marketing

(Signage, Magnets, Tee-Boxes)
Top Tier Bonus Prizes For Every Additional Par 3 (see below)
A+ XV Rated Coverage
24 Hour Live Customer Service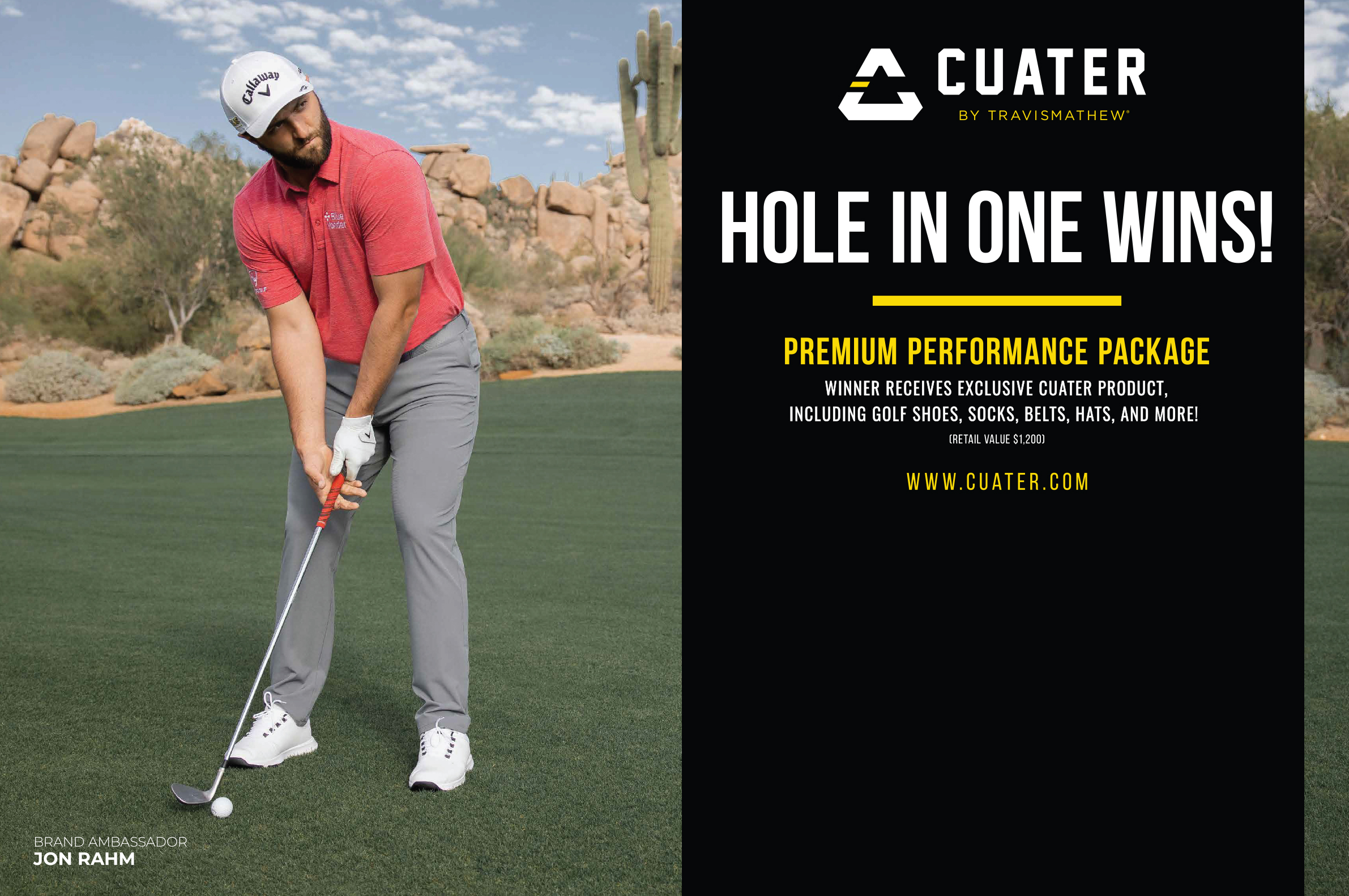 The winner of our Cuater by TravisMathew Bonus Prize Package will receive a $1,200 credit to gear up on fresh, new golf shoes, performance hats, golf gloves, casual footwear, and so much more!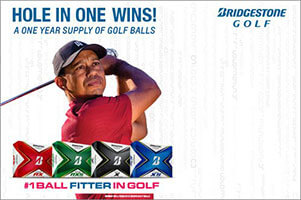 Bridgestone Golf prides themselves on their unique ball fitting technology. The winner of the Bridgestone Golf prize will receive 12 dozen golf balls and a fitting to get the right ball that best fits your game.
Frequently Asked Questions
We ask that you return the cards to: American Hole 'n One, Attn: Gift Cards, 55 Scott Street, Buford, GA 30518
The golfers participating in the tournament and the witnesses and/or volunteers who work the tournament are all eligible to receive a test drive invitation.
If the tournament is postponed within six weeks then you can keep them; however, if the tournament is cancelled or months away, we ask that you return the cards to our office at American Hole 'N One, Attn: Gift Cards, 55 Scott Street, Buford, GA 30518.
Please email the players list to giftcards@ahno.com within 48 hours after the outing.
Yes. The test drive invitation will be activated by the salesman at the dealership upon completion of a valid test drive.
We do much more than just Hole In One coverage! Please visit our website at AHNO.com or call us directly at (800) 581-4535 to learn more about how we can help you design an unforgettable event.
Nothing! The Test Drive program is courtesy of General Motors and the dealership sponsoring the hole in one contest for your tournament.
We prefer that the cards are handed out at the hole where the dealership has placed the car, and the witness or volunteer personally invites each golfer to take a test drive at that sponsor's dealership.
The signed Tournament Director Agreement should be emailed to giftcards@ahno.com.
You are welcome to call 1-800-822-2257 with any after hours questions.